Wirral Safeguarding Adults Partnership Board
Welcome to the pages for the Wirral Safeguarding Adults Partnership Board.
The Safeguarding Board has a statutory responsibility to monitor and evaluate what is being done by partner agencies, both individually and collectively to safeguard and promote the welfare of adults who may be at risk who live in Wirral.
Safeguarding agencies across  Wirral are working together to ensure that adults are able to live in safety and free from abuse and neglect.  Using the experiences and advice of our communities together with the expertise of its' members, the Board leads adult safeguarding arrangements and oversees and coordinates the effectiveness of the safeguarding work of its member and partner agencies. Existing board contributors are encouraged to continue to offer their expertise to this progression through their respective organisation.
Should you have cause to alert us towards incidents of abuse please continue to use the contacts supplied by your local council.
The board is committed to effective communication between communities, professionals and partners, so regular updates will be published as the board develops.
.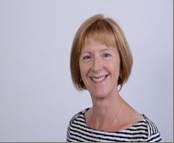 Sue Redmond, Independent Chair of the Wirral Safeguarding Adults Board
  WSAPB Structure